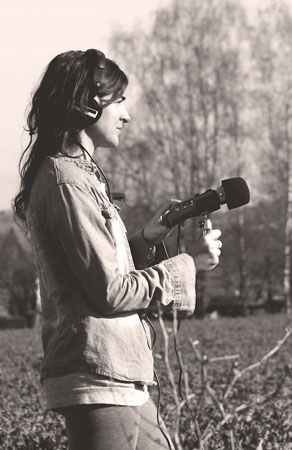 Ximena Sol Gomez Della Valle was born in Montevideo Uruguay in 1984.
She attended the University of Fine Arts in Montevideo and in 2011 she got her Bachelor diploma in Visual Arts. In the year 2010 she became part of the "Research Group of Contemporary Art Practice and its Aesthetics Statements" (G.I.P.A.C.E.E).
During that period she was involved in community-based  art projects.
In 2013 she moved to Switzerland and studied at the HSLU (Hochschule Luzern) Kunst und Design the Master in "Art in Public Spheres". In the last years she became interested in sound art and began to undertake different art research projects. In June 2015 she finished her studies and got her Diploma as a Master of Arts in Fine Arts.
Actually she lives and works in Switzerland.